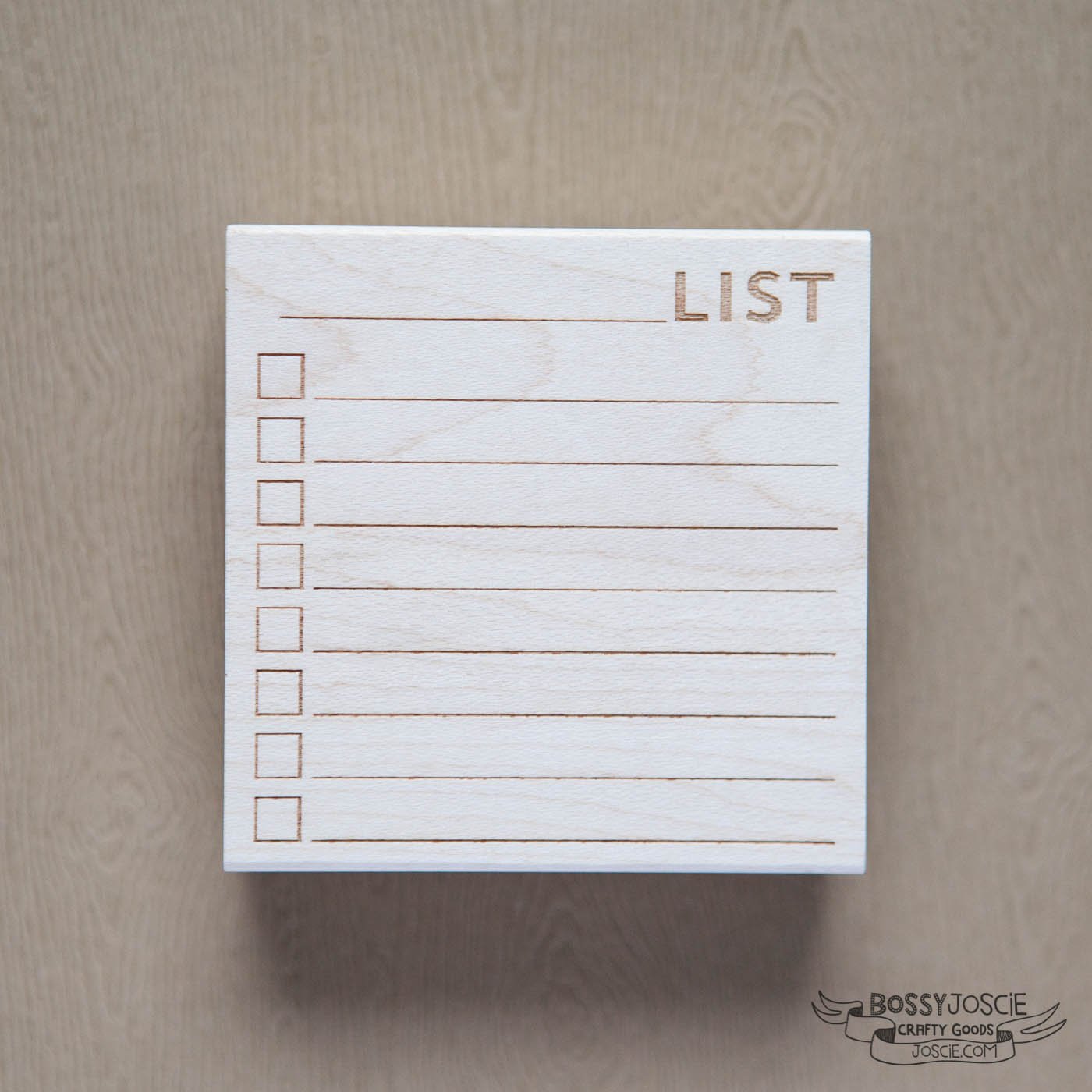 Post it Note sized Blank List Stamp
This list making stamp is perfectly sized to stamp on a 3 x 3 Post-It Note.
WISH LIST
GROCERY LIST
TO DO LIST
HONEY DO LIST
$20
do you want the first line to read start new list or all blank lines? select in options.