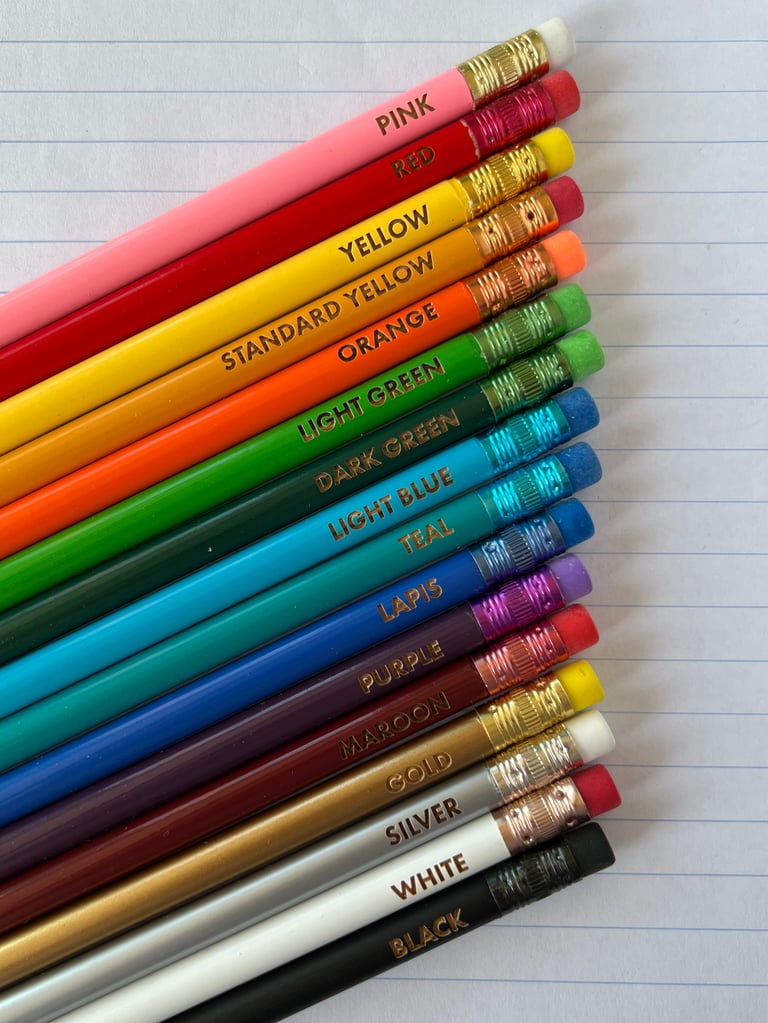 The possibilities for engraved pencils are seemingly endless. Have some of your favorite colored round #2 pencils engraved. Here are a few suggestions but feel free to make up your own:
Your Student's name
Your Teacher's name (Perfect for gifts)
School name
Phrase: Ms. Smith is my favorite teacher (OR) borrowed from Ms. Smith
All star test taker
Knowledge stick
You are (awesome, important, kind, smart, unique, helpful)
Verse
Word of the year
company name
URL
#2 Pencils
Erasers do not streak on paper.
Sold in bundles of 3 dozen.
Please give your personalization and Lefty or Righty Engraving information in notes to seller. Also, keep your eye on your email inbox for a proof