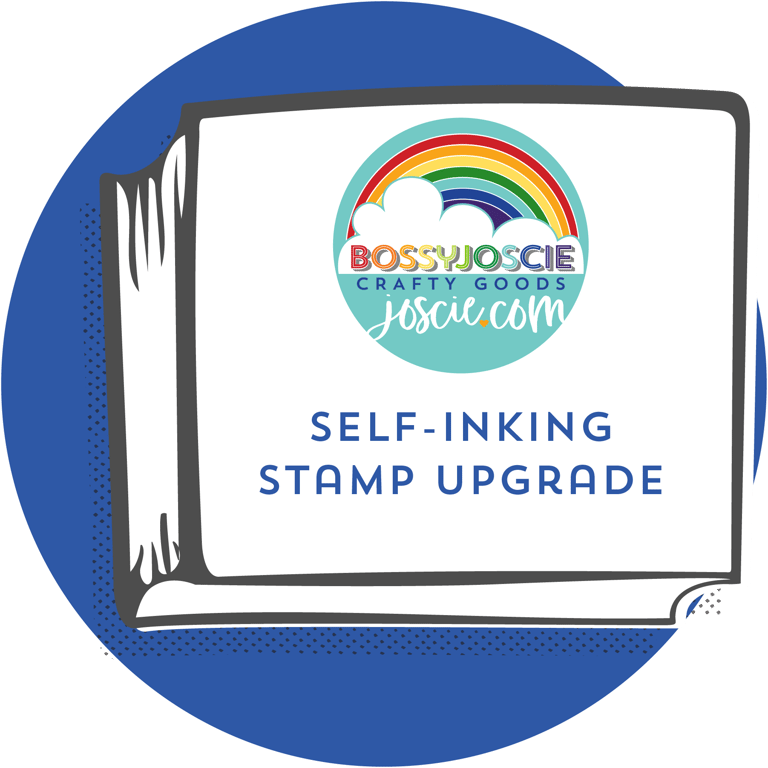 Do you want your personalized stamp as a self-inking option? Choose this upgrade.
Purchase your stamp and then choose the self-inking upgrade size you want.
Gray box shows A2 envelope size.
XS is best for one short word or maybe 2 lines.
S-XL are the best choices for handmade by, address, 2-4 line stamps
Round is best for custom stamps
Square is best for custom or some social media stamps
skinny is best for one line stamp or custom 2 line stamps.